It's always wonderful working with a client who wants to stand out from the crowd. But it's not very often that this happens. Designing business cards for Andrea was not only a creative journey, it was full of creative satisfaction and excitement at every stage of the process.
Business cards come a dime a dozen. But let's step back and understand the concept behind business cards, shall we? They are basically a piece of stationary exchanged for contact information. But there's more to it that meets the eye. With so many business cards exchanging hands, it's critical that your business card makes a solid, memorable impression.
Here are 7 must-haves for a business card for nutritionists →
Also with the contact-list going digital, a good business card should allow you to digitize it — a quick scan and save to your phone's contact list. Business cards often get lost in a decks. This shouldn't mean a loss of the contact info. It should be right where it belongs and be available with the press of a button. After all naming your nutrition business and business cards are one of the first things you need when you start nutrition consultation.
For taking your nutrition business online, here's the checklist →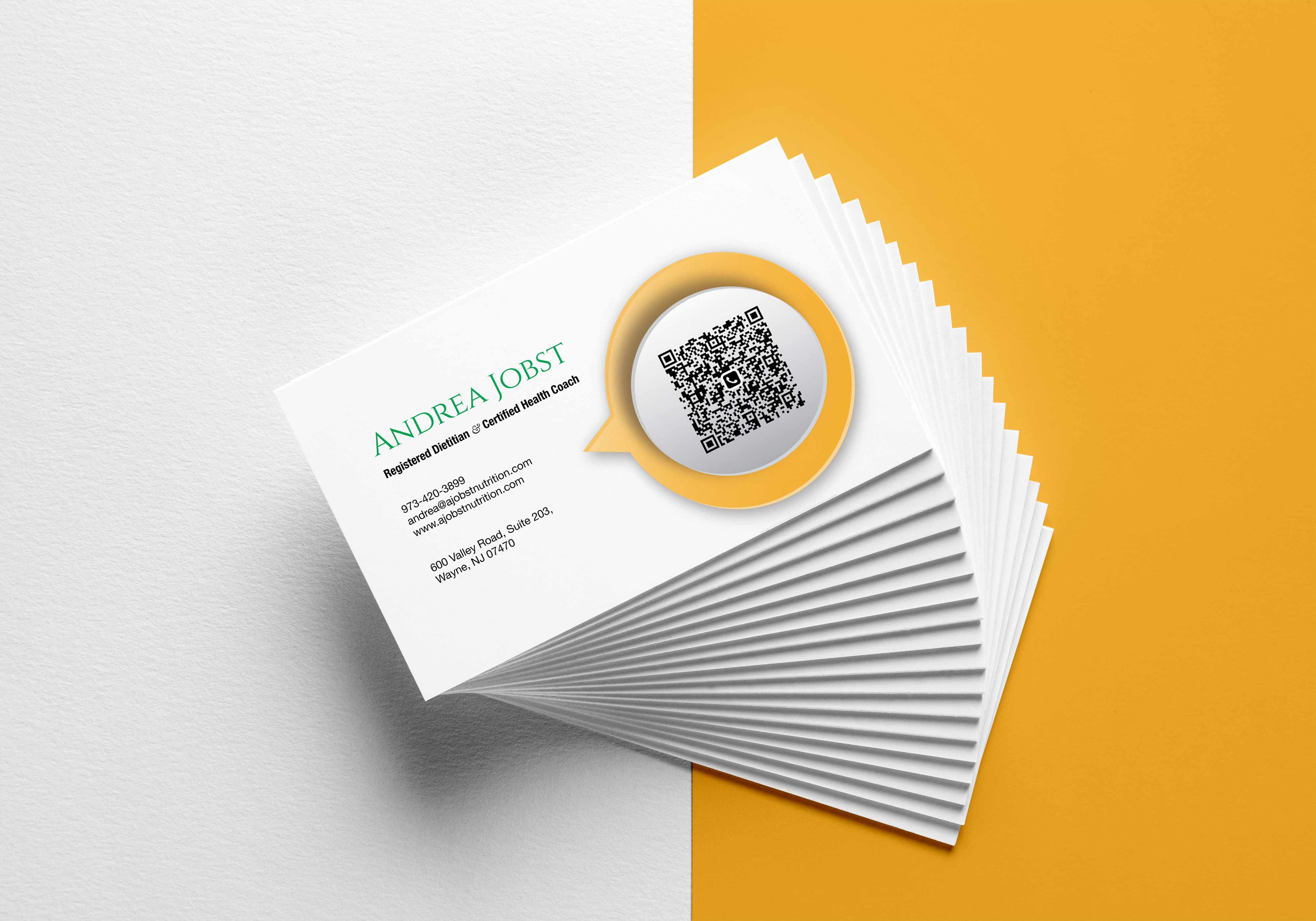 What are QR Codes
A QR code is basically a machine-readable code consisting of an array of black and white squares, typically used for storing URLs or other information for reading by the camera on a smartphone. QR codes can trigger action like initiating a call, opening a URL etc. For a business card, saving the contact info is a good trigger. When you scan this code it will ask you to save the contact information.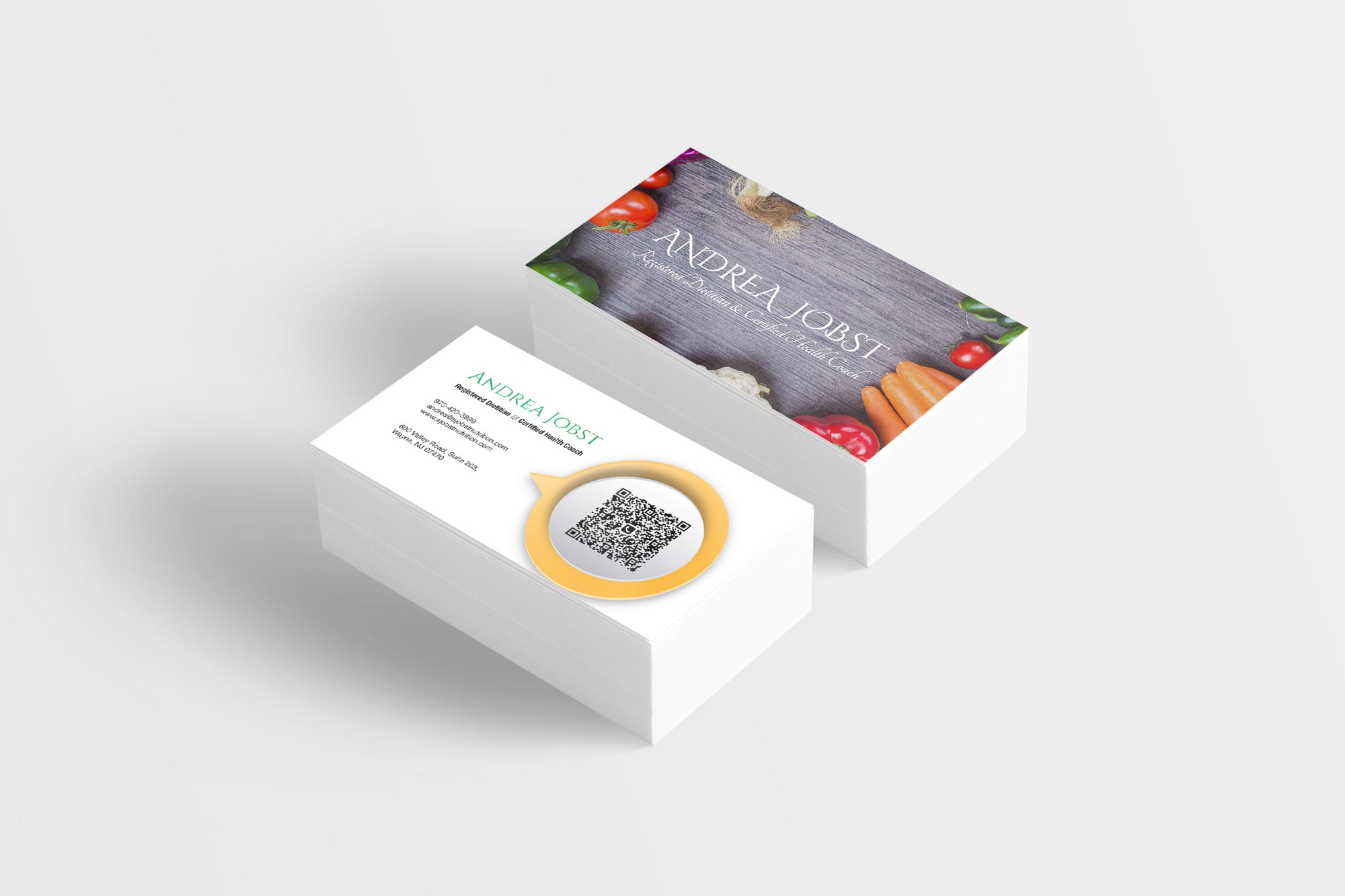 Normally business cards are just one sided and that does the job (at least a lot of us think like that). But a business card is a great piece of table-top advertising. They come in many shapes and sizes, folded and textured and what not. A backside with beautiful stationary not only makes it eye catching, it also makes it a perfect little piece of advertising.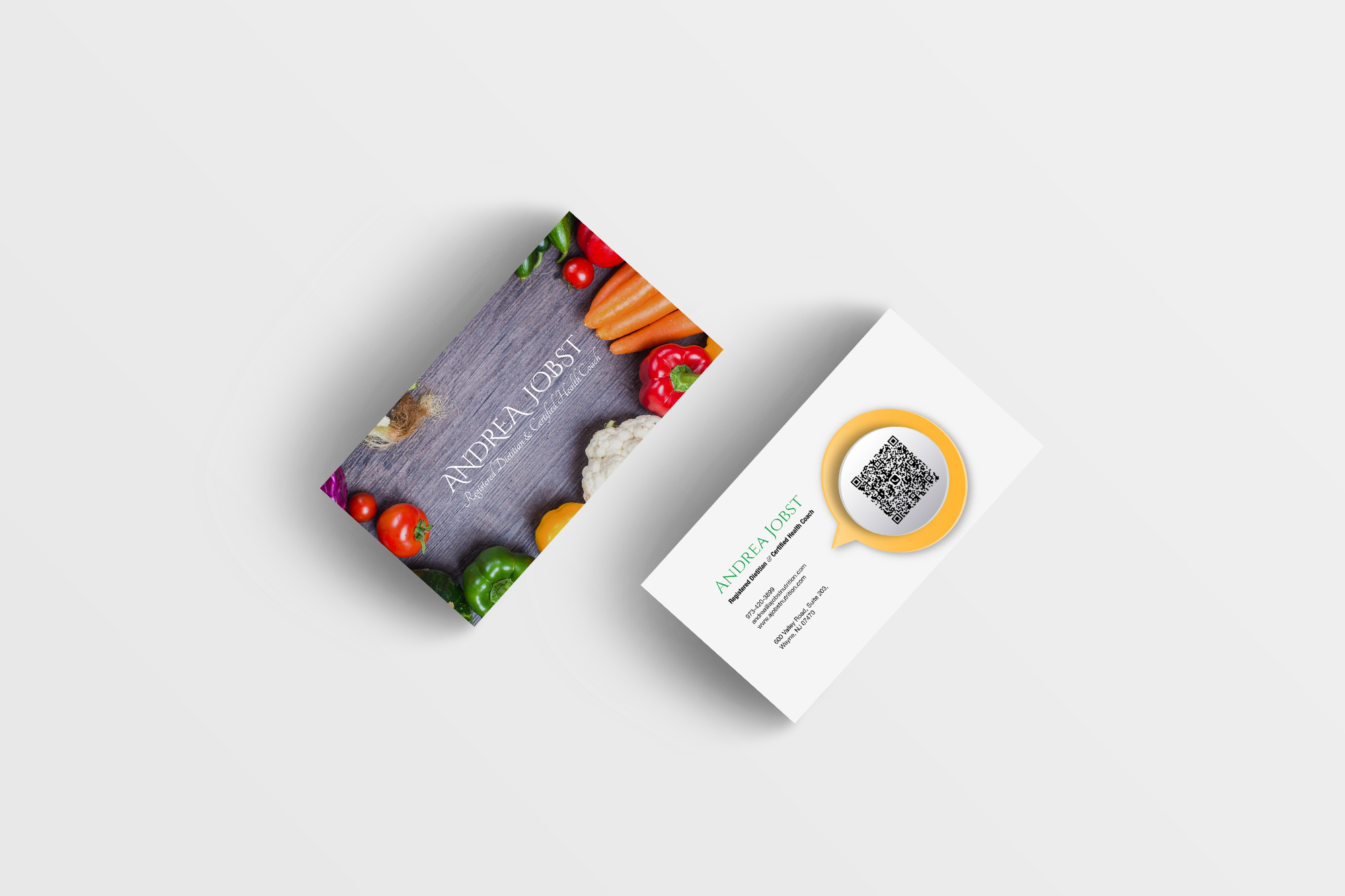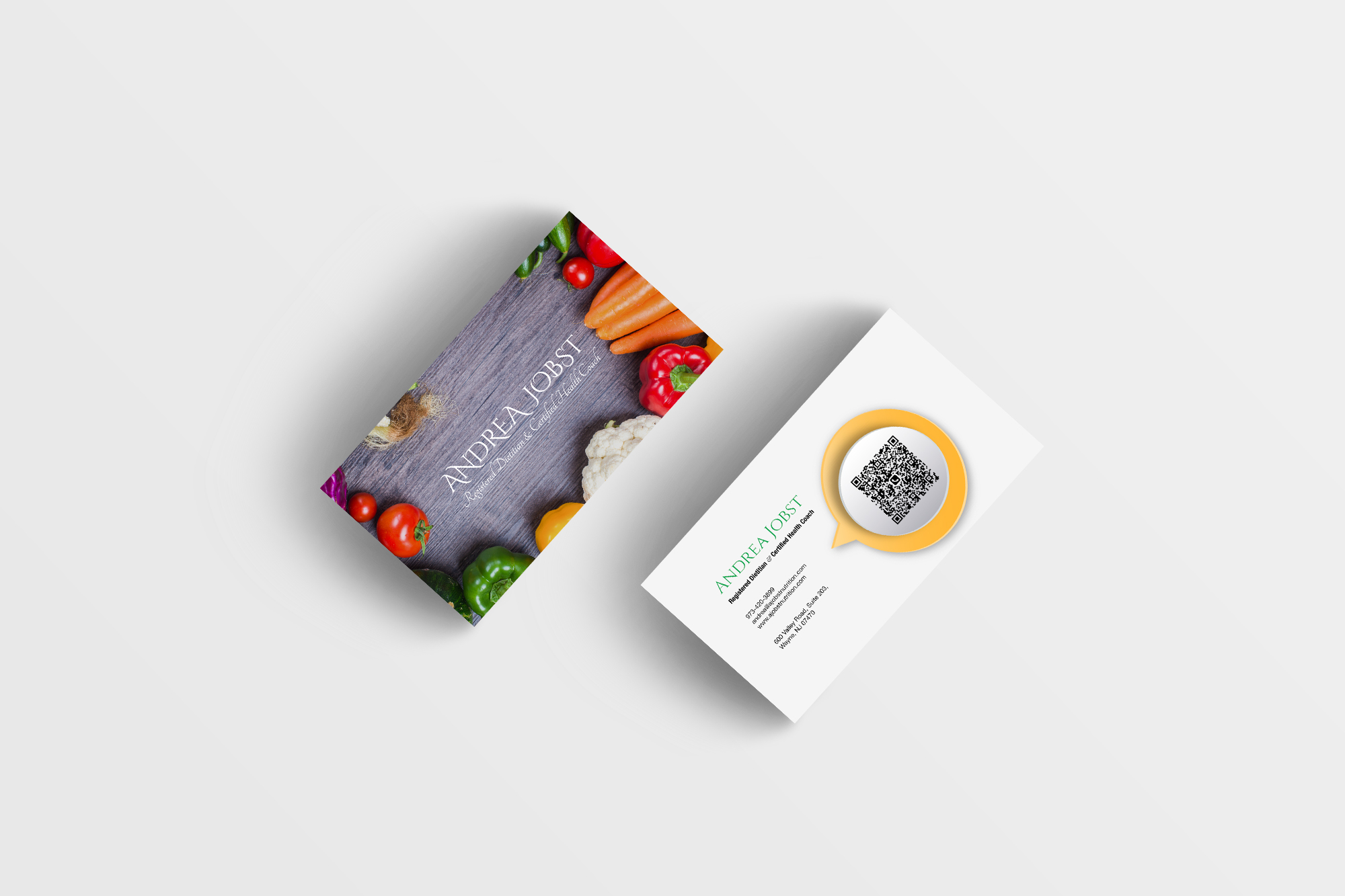 I only do premium work. And when it came to this business card, this was no exception. I always get prints from Moo. They print premium, provide a lot of options and have a great service. I'd even say they are the best in their industry.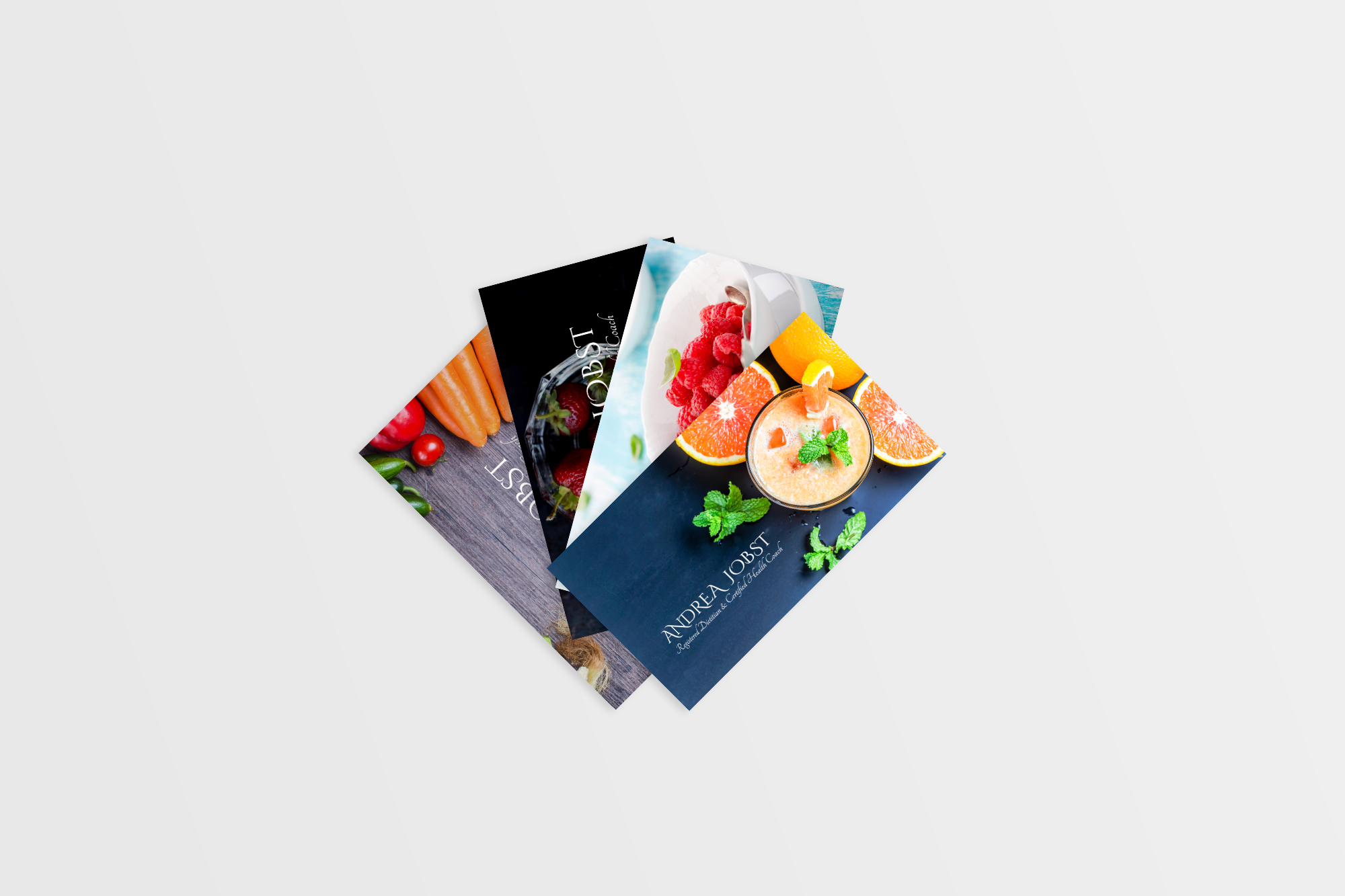 Moo give the option of printing a unique back on every card. They call it "printfinity". And it does look gorgeous when you stack them up. One special card for each special client.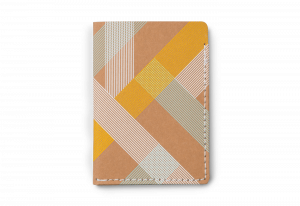 I bundled The SlimCase as a gift with the order… who doesn't like gifts! My premium business cards designs did put a big smile on the client's face and the little surprise gift sure would have made it special.
Good work comes at a price. But if you are willing to go that extra mile, you are special and you do stand apart.